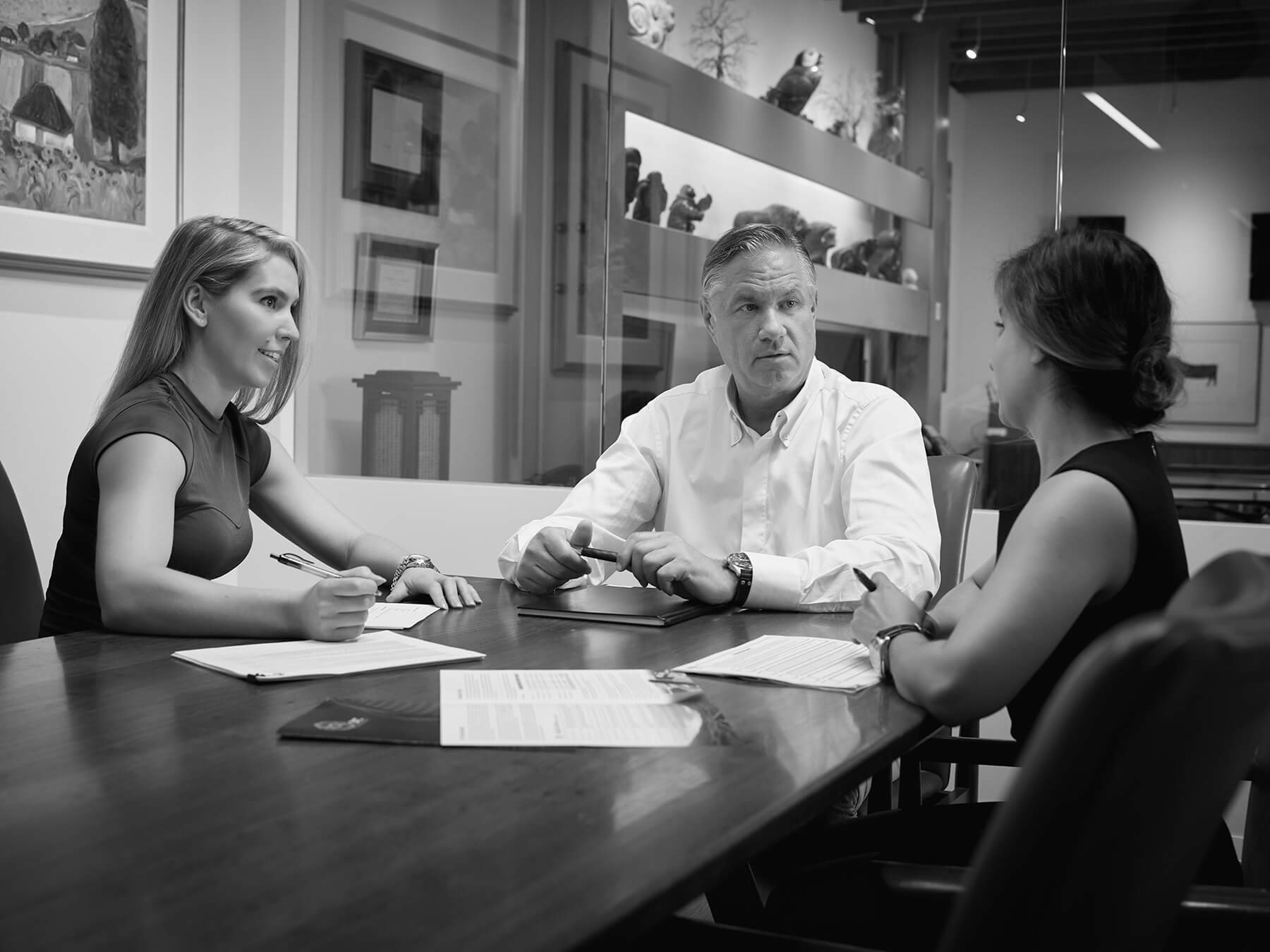 We are specialists in two ways: what we do, and who we serve.
We've been providing absolutely independent financial planning, wealth management and advanced tax and estate planning since the 90's. We're independent, well-regarded in our industry, and more importantly, very well-regarded by our clients.
But our other specialty is in whom we serve. We've built an in-house expertise in specifically addressing the wealth management and financial planning needs of wealth builders, those who are preparing for business transition and want to maximize their personal and financial benefits upon the sale of the business, and retired business owners who are enjoying and protecting their retirement and their wealth.
In addition to this, we provide special planning services and resources for spouses and family members so that everyone has the confidence and clarity in the future.
Our work comes in four core services:
Advanced financial and estate planning

tax reduction strategies
family income and asset protection solutions
estate protection and enhancement

Comfortable and secure retirement income planning

financial and retirement freedom planning
business and life transition planning

Institutional/endowment-style wealth management

Pension plans
Retirement income portfolios
Personal/family investments
Unique asset class opportunities reviewed and suitability determined by a stable of registered portfolio managers

Ongoing services, relationship, education, opportunities and advice

Education and coaching on the various conflicts of interest in the investment industry and how to avoid them
Education and fun special events
Consolidated investment performance reports (internal and external accounts)
Net worth and cash flow statements
Periodic updates, progress reviews and, if appropriate, course adjustments
ICON Advanced Capital & Estate Planning Inc.
3008 Dundas Street West
Toronto, ON M6P 1Z3
Call us at the office: 416.604.8753 or Toll Free at 1.877.604.8753
You can fax us too, at 416.604.0476
Email: adm@iapi.ca